Occupational Therapy Summit (In-Person)
Research Based Occupational Therapy Interventions to Support Child Development, Emotional Well-Being & Participation Outcomes
LET'S TALK CHILD HEALTH & WELL-BEING
This two-day summit will put research knowledge and practical strategies in the hands of occupational therapists. It will:
The Workshops
FOUR INTERACTIVE WORKSHOPS OVER 2 DAYS
This workshop will help Occupational Therapists to untangle the complexity of child development. Child development is the child's ability to understand, learn and respond to their changing world. Research shows that family, social, environment and cultural factors significantly influence child development outcomes.
Occupational therapy practice can help shape and influence some of these factors so that the child's ability to learn and respond to their changing world can be maximised. Occupational therapists will be immersed in an interactive workshop that applies child development theory to activity ideas so that practitioners can identify how to promote holistic child development and learning across environments.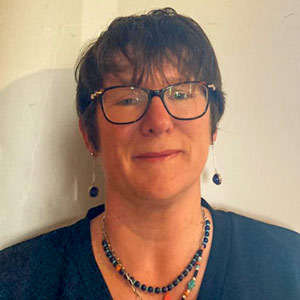 Presenter Bio:
Bridget Long
Bridget has extensive clinical experience in the public and private sectors. Since graduating from Trinity College Dublin in 1997, she developed a particular interest in Child Development and working with children with neurodisability and neurodiversity. Bridget is passionate about the evidence-informed practice and adopts a Family-Centred Practice approach, which incorporates a goal-focused, developmental, and occupation-focused perspective to maximise outcomes across the clinic, schools and home settings.
This workshop will examine Eco Sensory Therapy as a therapeutic intervention that can support children, young people, and adults to address underlying issues of anxiety, sensory and emotional regulation and/or issues resulting from attachment difficulties, trauma, and physical and mental health needs.
Recent research suggests that the global prevalence of child and adolescent mental illness has increased considerably during COVID-19 (Racine et al., 2021). Furthermore, specific factors such as childhood trauma, disability or poverty increase the risk of poor mental health and well-being for children and young people. On the other hand, systematic evidence shows that natural environmental experiences contribute to a range of beneficial well-being outcomes, including enhanced self-esteem and confidence, positive and negative affect, stress reduction and restoration, social benefits, and resilience for children and young people (Roberts et al., 2019). Occupational therapists are keenly aware of the importance of analysing and using the environment therapeutically to support positive outcomes for the child and family. Eco Sensory Therapy is a rapidly growing therapeutic intervention provided by occupational therapists, psychologists, and other health professionals. The approach uses a safe, sensory-rich natural outdoor space to address positive outcomes.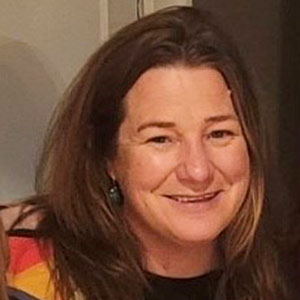 Presenter Bio:
Niamh Kent
Niamh is an occupational therapist who works with children, adults, and families in a beautiful forest setting on the outskirt of Waterford City. Niamh worked for over two decades in mental health services. As a private practitioner, she uses an innovative ecosensory approach in her occupational therapy practice. Niamh is passionate about providing flexible, tailor-made interventions for individuals that support mental health and well-being. Niamh is currently undertaking professional development training to become one of the first ecosensory practitioners in Ireland.
Day 2: Sensory Connections: Understanding the Science and the Art of delivering effective intervention
What is the most powerful active ingredient in Occupational Therapy intervention for the child and family? "The relationship". The latest research in neuroscience shows that children's experiences of play, sensory processing and relationships are embedded in the developing brain (Tooley et al., 2021). The autonomic nervous system (ANS) is the neural platform that influences our interpretation of everyday experiences as stressful, traumatic, safe and nurturing (Kok et al., 2013).
Thus childhood experiences can broaden or constrain children's lifelong opportunities to develop social, emotional and motor skills and abilities necessary to live happy and healthy lives. Occupational therapy intervention, which merges relational neuroscience, sensory processing and play, has the power to address the most crucial child development outcomes.
This workshop will focus on the power of relationships and sensory connections with the child and family to support key child development outcomes.
In this interactive presentation, Occupational Therapists will be provided with a greater understanding and awareness of the relationship between the autonomic nervous system, Polyvagal Theory and Sensory Integration. The outcome of the presentation is to support OT intervention which merges relational neuroscience, sensory processing and play to recognise the power of relationship and connection above all else.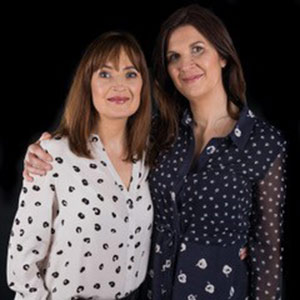 Presenter Bios:
Emir Crowley and Regina Donnelly
Emir Crowley and Regina Donnelly are passionate about evidence-based practice for children and families. They specialise in Occupational Therapy with a family-centred approach based on a relationship and engagement model for children and adolescents.
Emir and Regina are Advanced Mentored Clinicians in Sensory Integration, having completed a mentorship with Dr Lucy Miller and Dr Susan Shoen at the Star Institute for Sensory Processing Disorder, Colorado USA. They also have extensive training in Sensory Attachment Intervention with Eadaoin Breathnach. In addition, they have trained in Poly Vagal theory and are providers of Dr Stephen Porges Safe and Sound Protocol (SSP).
Emir and Regina have acquired over four decades of experience and have a thriving private practice in County Meath.
This workshop will allow participants to explore the latest evidence for using a coaching approach in occupational therapy practice with the child and family.
Coaching requires therapists to engage in a positive conversation that assists clients in using their strengths, vision, and desires for the future and generate solutions to their real-life issues. A range of coaching interventions has been implemented successfully across various practice areas. For example, parental coaching to support children with sensory integration difficulties (Allen et al. 2021), working with teachers to provide collaborative training on self-regulation workshops and using Occupational Performance Coaching (Hui et al., 2016), investigating family experiences and outcomes of Solution-Focused Coaching in pediatric rehabilitation (SFC-peds) (King et al., 2021).
This workshop will integrate research and practice; participants will be able to practice coaching skills and techniques and receive feedback from the presenter on sample case studies.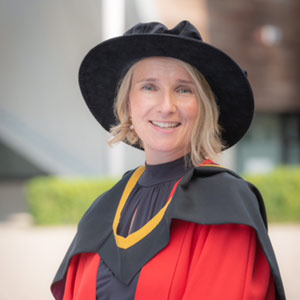 Presenter Bio:
Áine O'Dea – Radiance Consulting Hub
Áine blends her expertise as an occupational therapist with a passion for evidence-based practice to help put knowledge in the hands of occupational therapists. She has authored several academic papers on Dyspraxia/Developmental Coordination Disorder. Áine contributed to the recently published book Occupational Performance Coaching (Graham et al. 2021) and has completed the training credentials to deliver OPC training workshops. In addition, Áine provides consultancy and coaching services to help allied health managers implement policy and run effective organisations.
Summit Location and Accommodation
The OT summit will be held at the Headfort Arms Hotel.
Headfort Place,
Townparks,
Kells,
Co. Meath, A82 D2C1
Accommodation Details
If you wish to book accommodation the Headfort Hotel in Kells is providing a reduced rate for delegates : (€99 per room for 2 sharing including bed and breakfast, €79 per single room including bed and breakfast ). To avail of the reduced rate please contact hotel directly by phone or email and quote OT summit.