I have used my extensive skills and knowledge as an experienced health professional, researcher, and coach to create these courses. Each course aims to put the Knowledge in your Hands so that you can influence change in your life and others.
Empowering OT Entrepreneurs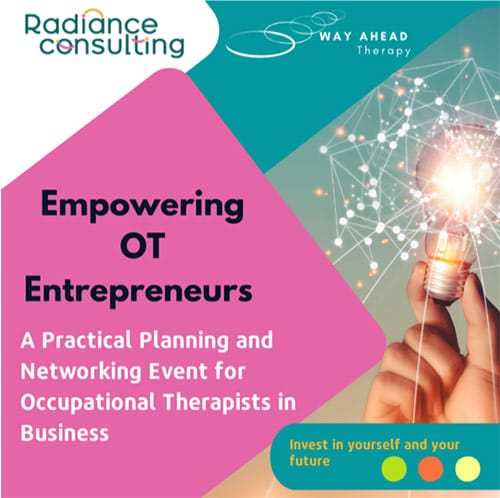 This full-day event is designed to be practical, hands-on, and focused on the specific needs and challenges faced by OT entrepreneurs. It will provide a supportive environment for participants to learn, share ideas, and build a network of peers and mentors. By the end of the day, participants should have a solid understanding of how to develop a business plan, value themselves and their time, and inspire growth in their business.
€175
Friday 22nd September
In-person in Limerick City
Supervision Training for Health Professionals
Áine designs supervision courses tailored to the health professional's needs so that you can gain the confidence to deliver exceptional supervision that elevates outcomes for supervisees, organisations, and clients.
This supervision training is designed to be pragmatic and practical, allowing you to apply newly acquired skills through simulated supervision sessions. By seamlessly integrating theory and research, we ensure that your supervisory practice is evidence-informed and highly effective.
Áine is an experienced supervisor who holds a postgraduate certificate in Clinical Supervision. In addition she has co-authored several chapters in the recently published book "Supervision for Occupational Therapy: Practical Guidance for Supervisors and Supervisees". Dancza, K., Volkert, A., & Tempest, S. (Eds.) (2023).
Course content
Introduction to supervision
Understanding how models of supervision can help to structure and guide sessions
Conducting formal supervision, e.g., contracting, facilitating sessions, and documentation
Supervisory practice skills, e.g., communication skills, giving feedback
Facilitating reflective practice that enhances professional development
Managing difficult conversations and supervisory boundaries
Supporting the supervisee to deal with the emotional demands and challenges of their work
Legal & Ethical Issues in supervisory practice